Books about Central Asia, Page 4
Have you read any of the books listed here? Would you like to let others know what you thought of it? If so, please fill out a Book Review
and I will add your comments. A
next to a book indicates that it has been added in the last month.
Alphabetically by author, O-S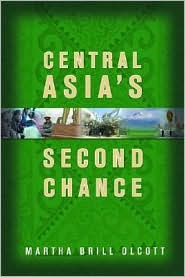 Central Asia's Second Chance
by Martha Brill Olcott, published September 2005
"September 11 and the attention it brought gave Central Asian regimes a "second chance," and so far, Olcott argues, both they and their Western partners have blown it. Central Asian leaders have not taken advantage of Western support or the security benefits of the Taliban's defeat. They have failed to abandon the drift toward authoritarianism by opening their political systems or to begin creating the transparency essential to economic progress. The United States in particular did not anticipate the longer-term risks of easing pressure for reform in the name of security cooperation, and Western economic aid has done little to promote regional economic integration. As a result, the future could well bring trouble and instability - when an old and rapacious set of leaders passes from the scene, or when those left out have had enough, or when change in one country prompts leaders in another to interfere. Between summary judgment and prediction, much of Olcott's book briskly surveys what is right and wrong, wise and unwise, in each of the five countries that make up Central Asia."

Siberian Dream
by Irina Pantaeva, published September 1999
"In this moving memoir, Irina Pantaeva tells her remarkable story -- from a childhood in a remote town in Communist Siberia to an overnight success as the first Asian supermodel in New York City. Siberian Dream is a triumphant story of determination and passion, a tale of two cities - one in Siberia and one in America - and of a young woman whose spirit might have been crushed by poverty, Communist oppression, and racism, who found the courage to make her impossible dream come true."
Ms. Pantaeva was born in Ulan Ude, the capital of the Buryat Republic of the USSR, formerly part of Mongolia. There is also a documentary with the same title.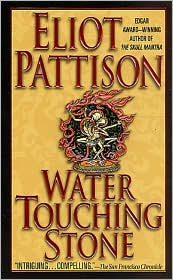 Water Touching Stone
by Eliot Pattison, published June 2002
"Chinese ex-investigator Shan Tao Yun has come to the inhospitable terrain of western China to unravel the mysterious death of a popular teacher. Shan's team of allies, a remarkable array of Kazakhs, Tibetans, and others, quickly learn that the teacher's death masks others. Alas, the interference of tyrannical Chinese investigators, the hardships of the terrain, and the complexity of the interweaving plots slow Shan down despite his stunning psychological and political insights... Shan mirrors the spirituality and peril of the Tibetan cause, while the addition of the Kazakh, Uighur, and other non-Buddhist indigenous elements makes this a compelling saga of vanishing peoples. The archaeological themes are but one of the ways Pattison demonstrates his power to evoke the desperate cataclysms that these tribes and individuals suffer. Barbara Conaty, Library of Congress Copyright 2001"

↑ Top of page ↓ Bottom of page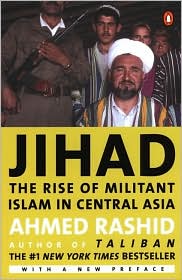 Jihad: The Rise of Militant Islam in Central Asia
by Ahmed Rashid, published February 2002
"Central Asia is coming to play a vital strategic role in the war on terrorism, but the region also poses new threats to global security. The five Central Asian republics-Kazakhstan, Uzbekistan, Turkmenistan, Kyrgyzstan, and Tajikistan-were part of the Soviet Union until its collapse in 1991. Under Soviet rule, Islam was brutally suppressed, and that intolerance has continued under the post-Soviet regimes. Religious repression, political corruption, and the region's extreme poverty (unemployment rates exceed 80 percent in some areas) have created a fertile climate for militant Islamic fundamentalism. Often funded and trained by such organizations as Osama bin Laden's Al Qaeda and the Taliban, guerrilla movements like the IMU (Islamic Movement of Uzbekistan) have recruited a staggering number of members across the region and threaten to topple the governments of all five nations. Based on groundbreaking research and numerous interviews, Jihad explains the roots of militant rage in Central Asia, describes the goals and activities of these militant organizations, and suggests ways in which this threat could be neutralized by diplomatic and economic intervention. Rich in both cultural heritage and natural resources-including massive oil reservoirs-Central Asia remains desperately poor and frighteningly volatile. In tracing the history of Central Asia andexplaining the current political climate, Rashid demonstrates that it is a region we ignore at our peril."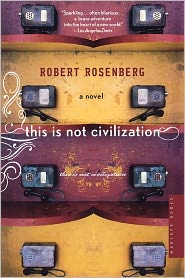 This is not civilization
by Robert Rosenberg, published June 2004
"In far-off Kyrgyzstan, Anarbek Tashtanaliev deals with stubborn daughter Nazira even as he tries to maintain the sham that his village's collective is still producing cheese; communism may have fallen, but the government keeps sending stipends. Flash forward to an Apache reservation, where well-meaning but hapless Jeff Hartig has failed in his attempt to establish a teen center, notwithstanding his friendship with Adam Dale, son of a tribal councilman. Jeff ends up as a Peace Corps volunteer in Anarbek's village, then reappears in Istanbul, where he works for the U.S. government processing refugees. For various reasons, Anarbek, Adam, and Nazira all converge on Jeff. And then the brutal 1999 earthquake hits." Written by a former Peace Corp volunteer in Kyrgyzstan.

The History of the Central Asian Republics (175x280)
by Peter L. Roudik, published October 2007
"Central Asia's long and complicated history is teeming with diverse cultures and traditions. The nations of Kazakhstan, Kyrgyzstan, Tajikistan, Turkmenistan, and Uzbekistan have served as a major cultural crossroad throughout the millennia, with many customs colliding and blending along the way. In this comprehensive volume, students can learn how Central Asia developed in ancient times and how the nations of the steppes evolved through the Middle Ages into modern history. From the Silk Road to Russian colonization to Soviet rule, Central Asia's ever-changing nations continue to play an important role in international society today. This volume is the perfect addition to any high school, public, or undergraduate library." Part of the Greenwood Histories of the Modern Nations Series.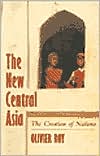 The New Central Asia: The Creation of Nations
by Oliver Roy, published December 2000
"During the anti-Gorbachev coup in August 1991 most communist leaders from Soviet central Asia backed the plotters. Within weeks of the coup's collapse, those same leaders - now transformed into ardent nationalists - proclaimed the independence of their nations, adopted new flags and new slogans, and discovered a new patriotism. How were these new nations built, among peoples without any traditional nationalist heritage and no history of independent governance? Olivier Roy argues that Soviet practice had always been to build on local institutions and promote local elites, and that Soviet administration - as opposed to Soviet rhetoric - was always surprisingly decentralized in the far-flung corners of the empire. Thus, with home-grown political leaders and administrative institutions, national identities in central Asia emerged almost by stealth."

Civil Society in Central Asia
edited by M. Holt Ruffin and Daniel Clarke Waugh, published May 1999
"Covering Kazakhstan, Uzbekistan, Turkmenistan, and, Tajikistan, these 12 essays (drawn from a 1998 conference sponsored by the Center for Civil Society International) explore the prospects of and dangers facing the growth of Western-style democracy in Central Asia. Reflecting a range of disciplines and perspectives, the articles touch upon such topics as the role of environmental NGOs, the realization of freedom of association, prospects for an independent media, and the emergent role of Islam in the area. Annotation c. Book News, Inc., Portland, OR (booknews.com)"


↑ Top of page ↓ Bottom of page


Central Asia: Voices from Washington, Moscow and Bejing
by Eugene Rumer, Dmitri Trenin, and Huasheng Zhao, published February 2007
"The disintegration of the Soviet Union in 1991 rapidly and irrevocably transformed Central Asia's political landscape. This region of five sovereign states with a population of some fifty million people quickly became a major focus of interest and influence for competing poles of power. The eminent contributors to this volume offer a four-part analysis of the region's new importance in world affairs. Rajan Menon examines the place of Central Asia in a global perspective, while Dimitri Trenin looks at it from the standpoint of traditional hegemon Russia. Huasheng Zhao provides the view from economic superpower-in-the-making China, and Eugene Rumer represents the position of the post-9/11 United States."

Everyday Life in Central Asia: Past and Present
edited by Jeff Sahadeo and Russall Zanca, published July 2007
"For its citizens, contemporary Central Asia is a land of great promise and peril. While the end of Soviet rule has opened new opportunities for social mobility and cultural expression, political and economic dynamics have also imposed severe hardships. In this lively volume, contributors from a variety of disciplines examine how ordinary Central Asians lead their lives and navigate shifting historical and political trends. Provocative stories of Turkmen nomads, Afghan villagers, Kazakh scientists, Kyrgyz border guards, a Tajik strongman, guardians of religious shrines in Uzbekistan, and other narratives illuminate important issues of gender, religion, power, culture, and wealth. A vibrant and dynamic world of life in urban neighborhoods and small villages, at weddings and celebrations, at classroom tables, and around dinner tables emerges from this introduction to a geopolitically strategic and culturally fascinating region."

Heart of Asia: A History of Russian Turkestan and the Central Asian Khanates from the Earliest Times
by Francis Henry Skrine and Edward Denison Ross, published November 2004
"Originally published in 1899, The Heart of Asia is a definitive history of Central Asia from pre-history to the contemporary machinations of the Russian empire. The book is valuable not only because of the quality of the historical work on the early period, but also because of the unique picture that it gives of contemporary views on the potential for Anglo-Russian conflict, at a time when the Russian Empire was Britain's closest rival for Asian hegemony. Scholars of modern Russia and Central Asia will find much that echoes, and indeed drives, more recent events. This edition includes 34 illustrations and two maps."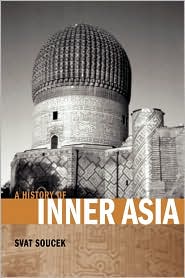 History of Inner Asia
by Svatopluk Soucek, published March 2000.
"Soucek (Princeton U.) introduces the history and current status of seven countries that suddenly appeared in western consciousness when the Soviet Union collapsed. He includes Mongolia, which was nominally independent but a Soviet satellite, and Sinkiang, which is part of China and so following a different path but is historically and geographically part of the region. The others are Kazakhstan, Uzekistan, Turkmenistan, Tajikistan, and Kyrgyzstan. He begins with the Kök Turks, the Chinese expansion, and the Arab conquest then describes major events relating to the rise and fall of the Mongols, Timur, and the Russians and extends into post-Soviet independence."

In the Empire of Genghis Khan: An Amazing Odyssey through the Lands of the Most Feared Conquerors in History
by Stanley Stewart, published November 2002
"Vivid, hilarious, and compelling, this eagerly awaited book takes its place among the travel classics. It is a thrilling tale of adventure, a comic masterpiece, and an evocative portrait of a medieval land marooned in the modern world. Eight and a half centuries ago, under Genghis Khan, the Mongols burst forth from Central Asia in a series of spectacular conquests that took them from the Danube to the Yellow Sea. Their empire was seen as the final triumph of the nomadic "barbarians." In this remarkable book, Stanley Stewart sets off on a pilgrimage across the old empire, from Istanbul to the distant homeland of the Mongol Hordes. The heart of his odyssey is a thousand-mile ride, traveling by horse, through trackless land. On a journey full of bizarre characters and unexpected encounters, he crosses the desert and mountains of Central Asia to arrive at the windswept grasslands of the steppes, the birthplace of Genghis Khan."

Taming the Wild Field
by Willard Sunderland, published November 2006
"Stretching from the tributaries of the Danube to the Urals and from the Russian forests to the Black and Caspian seas, the vast European steppe has for centuries played very different roles in the Russian imagination. To the Grand Princes of Kiev and Muscovy, it was the "wild field," a region inhabited by nomadic Turko-Mongolic peoples who repeatedly threatened the fragile Slavic settlements to the north. For the emperors and empresses of imperial Russia, it was a land of boundless economic promise and a marker of national cultural prowess. By the mid-nineteenth century the steppe, once so alien and threatening, had emerged as an essential, if complicated, symbol of Russia itself. Traversing a thousand years of the region's history, Willard Sunderland recounts the complex process of Russian expansion and colonization, stressing the way outsider settlement at once created the steppe as a region of empire and was itself constantly changing. The story is populated by a colorful array of administrators, Cossack adventurers, Orthodox missionaries, geographers, foreign entrepreneurs, peasants, and (by the late nineteenth century) tourists and conservationists. Sunderland's approach to history is comparative throughout, and his comparisons of the steppe with the North American case are especially telling. Taming the Wild Field eloquently expresses concern with the fate of the world's great grasslands, and the book ends at the beginning of the twentieth century with the initiation of a conservation movement in Russia by those appalled at the high environmental cost of expansion."

---
|
|
Page last updated on 31 August 2011.
Copyright © 2000-2016 Kazakh Adoptive Families. All rights reserved. Privacy Policy